Amar Osim, Dzeko's coach at Zeljeznicar: "Edin will keep this level"
Our interview with Dzeko's former coach: "I saw him for the first time when he was 11. He really was special! He played his first professional game in August 2003"
After the first part of our reportage, here is the interview with Amar Osim, Edin Dzeko's former coach at Zeljeznicar, his first team. Zeljenicar won the championship 1971-72 in Jugoslavia, reaching the 1984-85 UEFA Cup's semi-finals. Last year the club arrived second in the Bosnian championship and won the national cup.
Which was the first impression of Edin when you saw him the first time?
"I saw him for the first time when he was 11. I returned to the club after 6 years and everybody was talking about this skinny boy who was able to do things that other guys couldn't... And he really was special! Many kids from his generation were talented but he was able to be at the right spot at the right time! Which is very unusual when you are so young...".
As a coach, which thing you said to him he need to improve?
"I was the coach for the '88 generation and he is '86. I didn't train him when he was a child, but we spent a lot of time together as the two generations used to train on the same pitch... When he was 15 I became coach of the top-team. But I continued to follow him, of course... So, when he was 17, I picked him up to join the top-team".
And what was the quality that impressed you so much?
"He was skinny and weaker than the others, of course. But with his quality he was able to compete with other guys. He played his first professional game in August 2003. As a substitute he played 15-20 minutes. And from that very moment he stayed with the team... I should not give him a lot of advices. We just had to be patient until he became bigger and stronger...".
Do you know who is the Zeljo manager that said: "To sell Dzeko is like to win a lottery"? Who's the manager that sold Dzeko? What did you think about it?
"When he left, the club was in a very bad financial situation (I wasn't there but I know the story) and they decided to let him go for a small amount of money. I don't think that anybody said to be happy to sell him. So the story is not really true, so far I know. As the fact that he had been used bad, even as a midfielder when he was young. Of course he always liked to participate in the game, not only waiting in front of the goal, but I don't remember him playing as a midfielder".
Did you expect that Edin would become an international top player? What was the crucial moment for him?
"It was difficult to expect he would become a world class player, honestly... I believed he was going to be very, very good and that he would play at a very good level. But it was difficult to imagine that he could achieve so much... So, he surprised everybody a little bit. But we are very proud and happy! I think the crucial moment was his transfer from Teplice to Wolfsburg".
Some of his coaches say he's too much good and he should be more cynical (like a killer, to score more goals). Do you think the character could have limited him in his career?
"I don't think he would be better if he was more selfish. He is still able to score a lot of goals, isn't he? Even though he is not selfish".
What was the best Edin season so far, according to you? Do you think he improved in Serie A?
"The season 2017-18 was his best even though he scored more the season before. His influence on the team's performance was bigger this year. And he was amazing in Champions League".
He seems to be at the top, can he improve again? In Rome a lot of people says he plays for the team (assist, genial plays) almost like Totti. Can he play backwards like a forward-playmaker in the future?
"It's difficult to improve when you are on the top... But I'm sure he can keep this level long enough".
© RIPRODUZIONE RISERVATA
Contenuto sponsorizzato
Contenuto sponsorizzato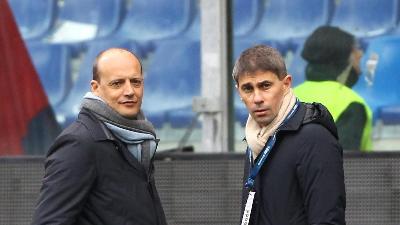 It is a comeback, because he was at Trigoria already in 2011, as principal collaborator of Sabatini, the sporting director of the first years of American management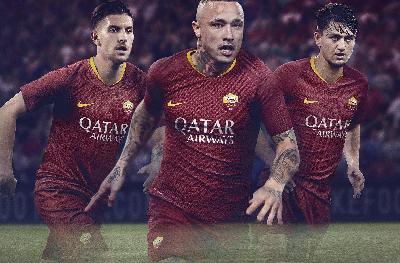 In recent days Roma published the 12 best designs of Roma jerseys created by users of social networks. The kit designers: "Roma has opened a breach"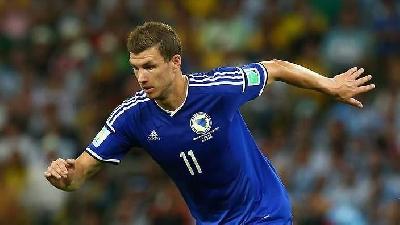 An exclusive inside view of Edin's life, from first years in Sarajevo to the international exploit. His childhood friends tells us the life of Edin "Zvijezda" Dzeko