social
#Saràunalungaestate: the new trend and everything you ought to know about it
It will be a long summer for those who will be forced to be just an observer of the many celebrations with the two colors of the city. A story of modern romanismo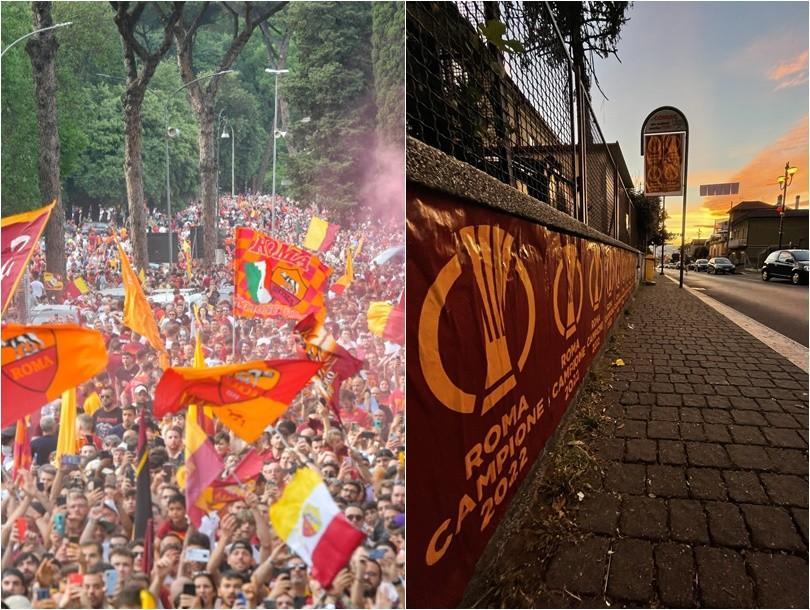 It will be a long summer for those who are guests in Rome and whose hearts don't beat as one with that of the Eternal City, for those who will be forced to be just an observer of the many celebrations with the two colors of the city, the yellow and the red. For Roma fans, it will be a long summer of joy and celebrations, which began the very night of the victory in the Conference League against Feyenoord in Tirana and continued to the next day with the parade through the streets of the Eternal City. 
Sarà una lunga estate (parte 3).
Ormai è un format#conferenceleague #ASRoma pic.twitter.com/fbs2RebdQZ

— Gianmichele Laino (@gian_laino) June 19, 2022
Sarà una lunga estate pic.twitter.com/4onuDbDlq3

— G'iulia (@odiolemele) June 25, 2022
Inevitably, it will also be a long summer for the others; for the outsiders and for those that won't celebrate, for those who have spent a whole year diminishing the value of the Conference League, for those who lived the night of May 25 with a Feyenoord scarf draped over their shoulders and then belittled the victory. Well, between saying "it's the cup of the seventh" and  defacing the banners and celebratory writings of the Roma fans, who reasonably covered the entire city with the words "Roma campione", the gap appears to be small. They erased or scribbled out murals, showing immaturity and bad sportsmanship to the Roma fans' joy. The "#saraunalungaestate" or "#itisgoingtobealongsummer" trend started on Twitter from the account of the Roman journalist and Romanista Valerio Curcio when he, on May 31, published the following tweet
Romanismo > Gender#saràunalungaestate pic.twitter.com/ItjmrtKkOF

— Valerio Curcio (@ValerioCurcio) May 31, 2022
Since that moment and in the following days almost every Roma fan has written at least once "it will be a long summer", showing acts of absolute "indifference" to the mistreatment of Roma fan's joy from the aforementioned others. Love always wins, so for every disfigured mural another five pop up in other places of the apital. From Testaccio to Cinecittà, passing through all the districts of the city. The party is not over, that's for sure: the celebrations will continue. The wait to get back to winning was long enough. The enthusiasm will accompany the Giallorossi throughout this hot and long Roman summer.
Sarà veramente una lunga estate!!
????????????#ASRoma @OfficialASRoma #laromasiilfeyeNo #ConferenceLeague #romacampione pic.twitter.com/u4k9gYFf13

— Marco Petronzi (@marco_848484) June 18, 2022
Onore a @ValerioCurcio, la prossima volta a Roma te faccio sapé, perchè sarà una lunga estate. pic.twitter.com/80rCnRveyb

— Jordi Corominas (@jordicorominas) June 16, 2022
© RIPRODUZIONE RISERVATA