Roma-Barcelona: the task is prohibitive, but not prohibited
Third challenge: one precedent is very favourable, the other one is decidedly unfavourable. Anyway, Barcelona is a giant, both culturally and sportively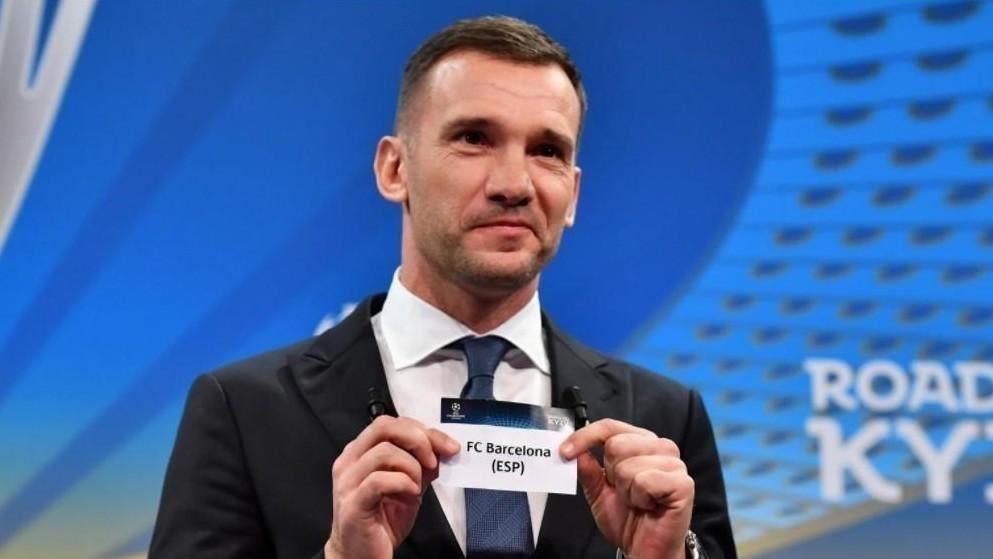 It was about 12.11 when Shevchenko pulled out the spheres containing the names of Barcelona and Roma respectively from Nyon's urn. To await a pleasure was not itself a pleasure, this time. The Romanist eyes looking up to the sky. A prelude of the more or less unison comments about the draw. The worst draw possible. Maybe it doesn't matter. Because when it comes to the quarterfinals of the Champions League, you must necessarily have to deal with the elite of European football. So, here is Barcelona. We have to face them for the third time in the Champions League: April 4th in Catalonia, six days later at Olimpico.
Therefore, this is not a new challenge, with a very favourable precedent (in 2002, 1-1 in Spain with an advantage that blurred just few minutes from the end, and an amazing 3-0 in Rome); and a decidedly unfavourable one (in 2015, 1-1 in Rome and 1-6 at Nou Camp).
Here is Barça, and all its suggestions. Messi, Suarez, Iniesta, the five Champions Leagues, the Nou Camp, those tribunes that exude Catalan identity and independence, the infinite number of champions, a museum better than many of those that are purely artistic ("Més que un club", not a casuality), where a logo signed by Joan Miró can be proudly displayed. Barça is a giant, culturally and sportively.
Without bothering "David against Goliath" and all the other clichés so popular in similar situations ("To reach the end you have to face them all", which in the cups is anything but true, as shown by the draw of the Europe League), the task of Roma is prohibitive. But not prohibited.
It is a duty to give it a try, even starting from an obvious disadvantage. On paper, at least. The newspaper As, yesterday, was even hoping for a match against the Giallorossi, considered as the most appreciated opponents. A concept reiterated by Marca, the Madrid-based newspaper, which has gone even further: "A good draw for Barça with Roma, one of the least strong rivals of the Quarters, the only one that has never won continental trophies among the teams left in contention", the sense of the comment. And even with a historical fake: Rome was the first Italian team (in 1961, with Fiorentina) to win a European cup.
In any case, the hope of the two newspapers has not been fulfilled, considering their "closeness" to Real Madrid, which has drawn Juventus from the urn, reinvigorating the clash between Italians and Spaniards. A framework completed by the two matches between Bayern and Sevilla, and the English derby: Man City is one of the favourites for the final triumph, but Liverpool showed in the direct clash in Premier League that no one is unbeatable, including the battleship of Guardiola. A concept that must also guide Roma in this (im)possible challenge.
© RIPRODUZIONE RISERVATA