number ten
Francesco Totti's Birthday: the Romanist Christmas
So many Giallorossi's games on the special day of Francesco Totti's birth. From Falcao's first double with Cagliari to the Champions League trip with Qarabag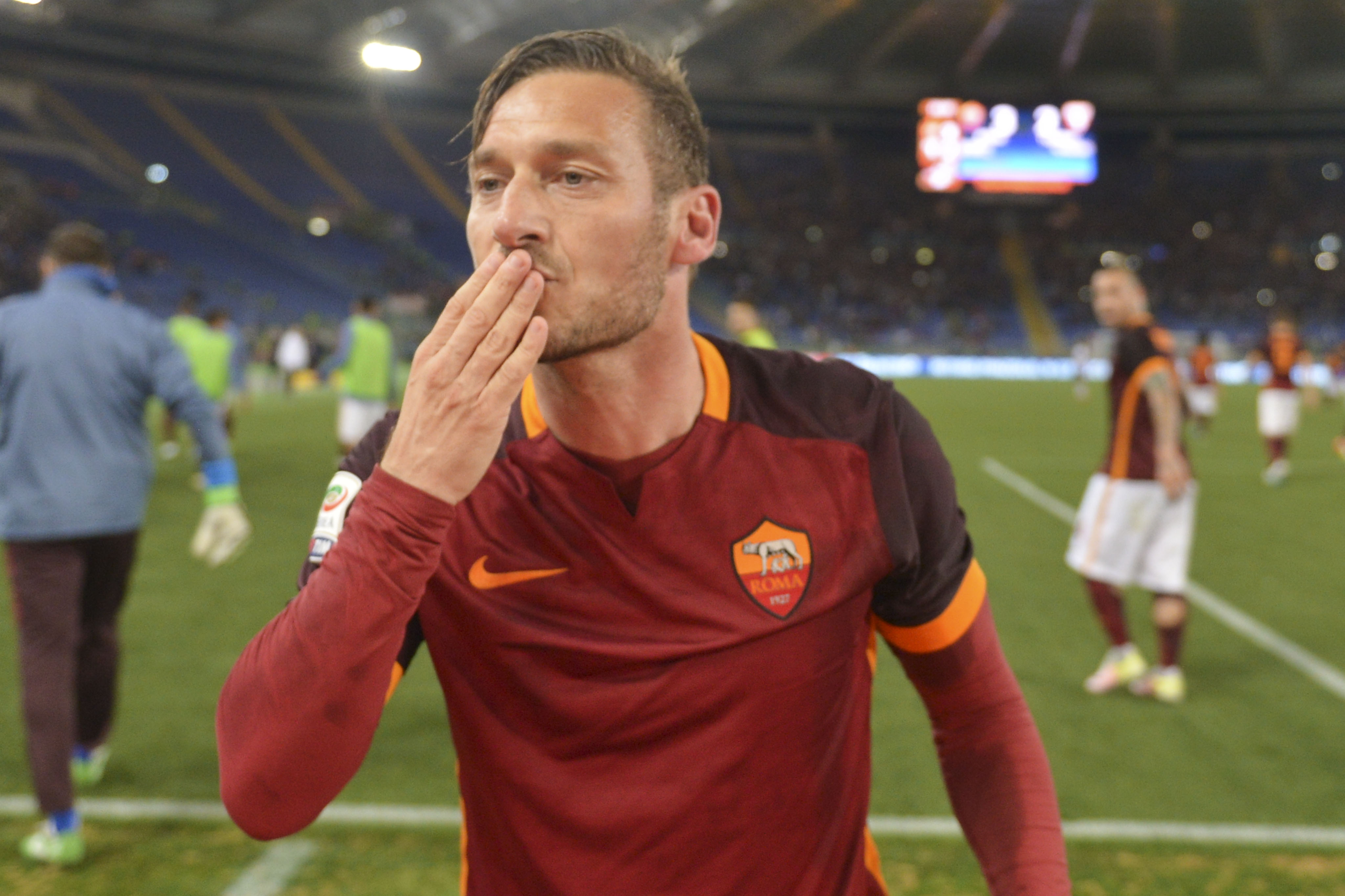 27 Settembre 2022 - 12:39
Year Zero, Romanist Christmas, Creation, you name it. With all due respect and due and proper distances from the recognized cults, there is one that, the most important of them all, has been celebrated and practiced for more than twenty years in the Eternal City and all over the world: throughout the world of the good, it is September 27, a date dear to Roma fans. It is one of those dates that - some Romanisti really do - should be marked in red on the calendar. And who cares if on the conventional calendar, it is still in black? This too, is the Romanista. Exactly forty-six years ago, in 1976, to mother Fiorella and father Enzo, Francesco Totti was born. One who, on a hot May afternoon, the 28th, in the calendar year 41 A.T. (after Totti), took a whole curve, the Roma one. This was not because he hadn't already taken it. He always had it, with his magic. 
However, simply because - Totti-is-la-Roma - it was for the first time so clearly formalized in worldview what obtusely, too many have stubbornly failed to see over time: we are Romanisti, we are with Totti. Tottiani, tottisti, tottesi. But who cares. He told you what the curve was, and the priests of our fans told you that. Those who sang "Happy Birthday to you" to the Captain from the South, on September 27, 2014, on the occasion of Roma-Hellas Verona, the only home match played on his birthday. It ended 2-0 with two pearls, one by Florenzi and one by Destro (from midfield). It was a stroke of genius. It has been said it was a September 27th miracle. It was Totti's 38th birthday and Rudi Garcia had lined him up as a starter with Ljajic and Mattia, precisely. Totti did not score, but he came close with a slide.
But on this historic date, there were several games from 1927 to the present, a.T. (before Totti) and d.T. As a player, the former Roma captain played three times on September 27th. The first time was in Valencia in 2006, on the second day of Champions League Group D. Spalletti was on the bench, and it ended 2-1 for the Spaniards, who wrote a great second half. Angulo and Villa ruined Totti's 30th birthday party, even though he still managed to score off a penalty kick. But that was not enough. Three years later, away at Massimino, the Giallorossi were given a hard time by Catania. It ended 1-1, and Totti and the team played so-and-so. However, it was the other son of Rome, De Rossi, who saved Ranieri's team in the 90th minute.
Since Totti stopped playing, however, Roma has taken the field twice on its birthday. Roma has played once with Qarabag away in the Champions League (it ended 2-1 with goals by Manolas and Dzeko in the first half) in 2017. Roma has also played with Juventus in the league in 2020, with the Olimpico practically empty because of the Covid-19 Pandemic. It ended 2-2 with doubles by Veretout and Cristiano Ronaldo. 
In what we can call an "old testament" for the Giallorossi, however, when Totti had not yet descended to Earth, alternating results for Roma. In 1931 Triestina-Roma finished 2-0, in 1936 Torino-Roma finished 2-0, and in 1942 again Roma-Triestina finished 2-1, this time in the Coppa Italia. Then in 1953 Roma-Udinese finished 3-0, in 1959 Milan-Roma finished 1-1, in 1964 Roma-Varese finished 4-2, and in 1970 Roma-Fiorentina finished 0-1.
As a fan (then ball boy, then Primavera), however, it was not a coincidence - it was a matter of faith - that in 1981, when Francesco was still a child, the Divine Falcao - that's when the term "prophet" can be used knowledgeably for a player - scored his first double with Roma on September 27. It was the Roma-Cagliari match at the Stadio Olimpico. The final result was 2-1. Then there was another sign. In 87-88, the year before Totti first joined Roma, his idol at the time, Peppe Giannini, scored in Avellino. This was the goal to temporarily tie Roma against the Campani. It eventually ended 3-2 in a comeback for Roma. Boniek scored the first goal, and Collovati scored the winning goal. Then there was the trip to Turin, in 1992-93, with Juve. The coach was Boskov, and he was the one who would send in the young boy Totti for the first time in Serie A in March of the season in Brescia. Juve passed with Moeller, and soon afterward passed with Aldair, the one who would crown the little boy captain in '98. Aldair later avenged the 5-0 loss in '90 in which he scored a goal in one of the most humiliating home defeats of the Bianconeri in history. It ended in a draw. Thus, don't say that September 27, faithful or unfaithful, is not a special day.
© RIPRODUZIONE RISERVATA