focus
Pure talent and a great experience in Serie A: all about Paulo Dybala
The argentinian is about to become officially a new Mourinho's pleayer for a new opportunity after seven seasons and 115 goals with Juventus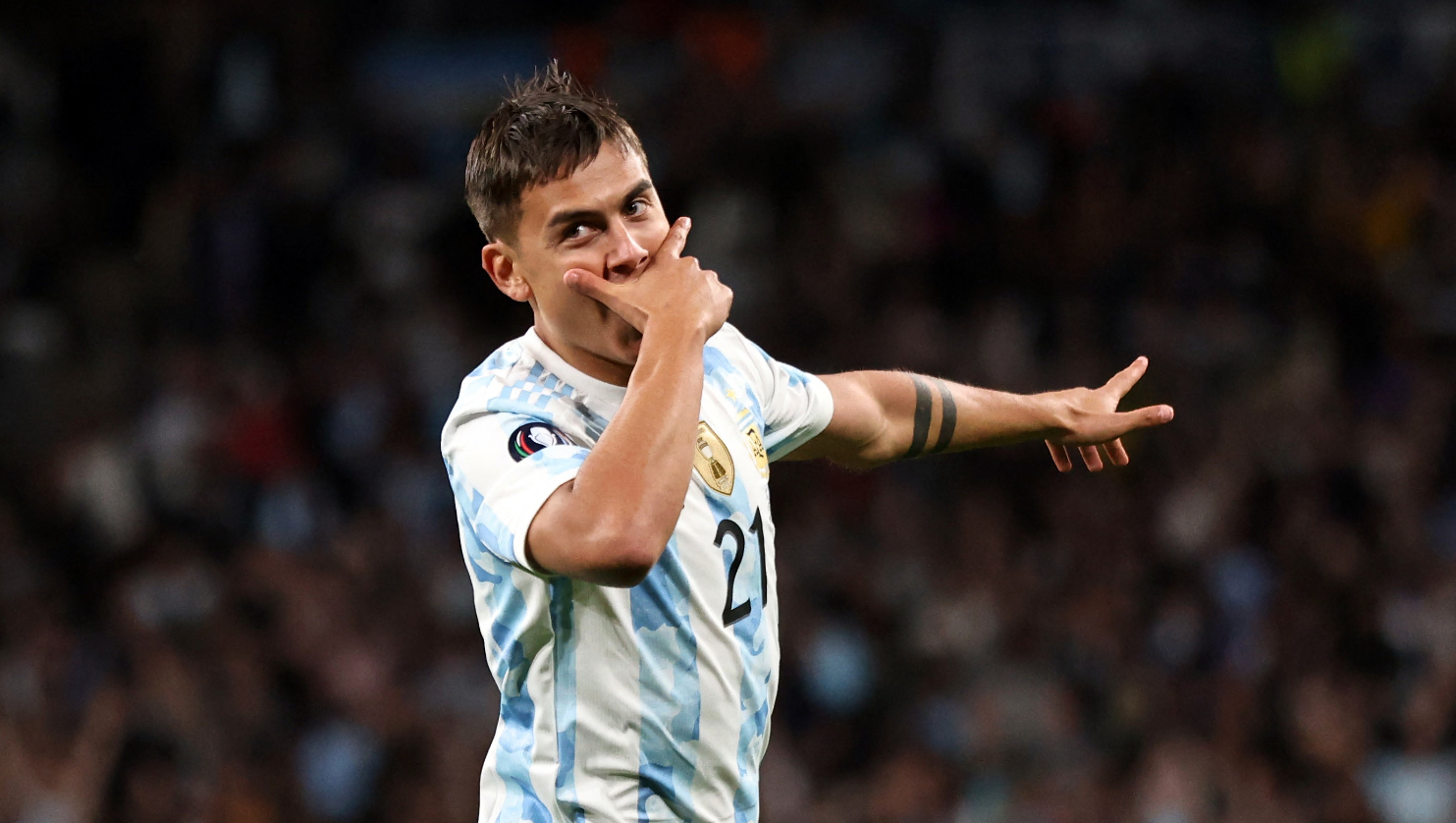 Yesterday Paulo Dybala landed in Portugal and underwent medical examinations to become a full-fledged Roma player. The former Juventus man was born on November 15, 1993, in Laguna Larga, Argentina. The striker is arriving to A.S.Roma as a free agent following the end of a long negotiation carried out by the Roma club.
Player Info
Name : Paulo Dybala
Age : 28
Date of birth : 15/11/1993
Place of birth : Laguna Larga
Nationality: Argentina 
Height: 1.77 m
Foot: left 
Role: Striker
Titles and awards: 5 scudetti, 4 Coppa Italia, 3 Supercoppe Italiana
Previous teams: Atletico Central Cordoba, Palermo, Juventus
National team appearances: 34
Dybala's Career
In 2011, Dybala debuted in his first season as a professional player in Argentina's Primera B Nacional with Atletico Central Cordoba after signing a contract for four thousand pesos per year, which corresponds to about 900 euros. On Aug. 13 of that year, during his debut with the first-team Dybala scored and contributed to the victory against Huracan (2-0). Dybala was  given a nickname by an Argentine journalist "Joya", which means ''jewel.'' The young footballer has been increasingly noticed all over the world and by multiple teams. In May 2012 the Argentine moved to Palermo with a four-year contract for 500 thousand euros a year where he made his debut in the Italian Serie A playing for Palermo in a match against Lazio. On the second matchday of the 2012/13 season, he became a starter in the eighth round of the championship, playing against Torino. Dybala would go on to score his first goal on Nov. 11 against Sampdoria. 
Palermo was eventually relegated to Serie B, but, still, the young player ended his season with 27 appearances and three goals. After the year in Serie B, Palermo managed to climb the table again and return to Serie A, where Dybala ended the season with 28 appearances and five goals, improving more and more. Given the youngster's excellent performances, in 2014 Antonio Conte, the Italian national team trainer at the time, offered him the possibility of a call-up with the Italian national team, a possible move given his Italian origins, but he refused because he wanted to play with his native country.
"I could not defend the colors of another country as if they were my own", Dybala said. "I prefer to wait for a call from Argentina. I talked about it with my family and friends and came to the conclusion that I have a career ahead of me, so I will wait for what I have wanted all my life: to wear the celeste and white jersey."
In 2015's summer ha passed to Juventus and signed a five-year contract. Making yet another debut, Dybala played for the Argentina team for the first time In 2015. That season ended with a double victory for him: the first being his first Scudetto and the second being his first Italian Cup with Juventus. 
Skills and curiosities
Tactically speaking, he is an outstanding player. He played with Palermo as a first forward and as a second forward with Juventus and the Argentina national team. He is very versatile and prefers his left foot, but still has a powerful right foot. 
His individual technique overall is very good and he has an excellent return shot both from inside and outside the area. To his skills, we can add ball control as well. In 2017, his celebration move that was then called ''Dybala mask'' went viral, first sported after a goal against Atalanta in the Coppa Italia. 
''It is the mask of a gladiator,'' Dybala later explained. ''When we fight, sometimes we wear a warrior mask to be stronger, without losing our smile and kindness.'' Following the stir from the "Dybala mask", the Argentine stated precisely that his favorite movie is ''The Gladiator'' by Ridley Scott. 
Moreover, ''la Joya'' is not the only nickname he has been given. In fact, Dybala seems to be open to being given nicknames. As a child he was called ''pretino'' or "little priest" because his shirt fit so big that it looked like a tunic. In Palermo, he was called ''u Picciriddu'' or "little child" because of his baby face. Paulo Dybala's connection to Italy stems from his Neapolitan origins on his maternal grandmother's side, thanks to which he was able to take Italian citizenship in 2012. His idols are Riquelme and Ronaldinho. He has been engaged to model, singer, and daughter of compatriot Oriana Sabatini since 2018. The two have been living together in Turin and we look forward to welcoming them to our capital city.
© RIPRODUZIONE RISERVATA