Roma-Shakhtar, the Romanist soul of a winning group
Roma at quarterfinals. There will be a time to celebrate this match in details: but without certain abilities it would be impossible to beat Napoli and Shakhtar within ten days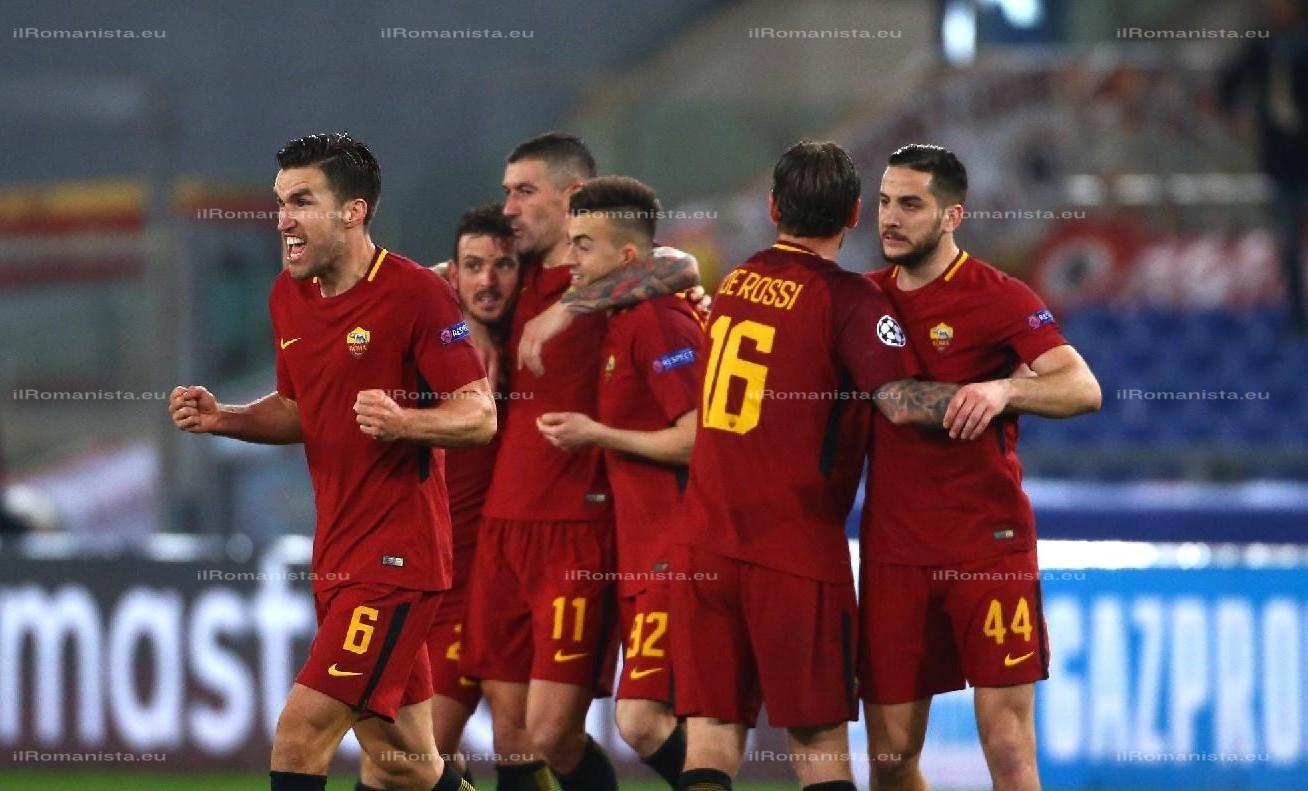 We wrote and we will write a lot in the next days about the data, the records, the clean sheets, about the unemployed Alisson and the universal calibre of Dzeko on this journal that is unique, crazy and passionate just like this club. But maybe, here and now, it is necessary to do a consideration, in order to speak also about the soul of a group that, hit where it hurts by a pride that seemed asleep, was able to achieve two goals of unexpected value, triumphing at Napoli (questioning the equilibria of the championship) and eliminating a powerful Shakhtar yesterday, casting a signal (as well as the great feat of Montella and his Sevilla) of a totally Italian innovation at the quarterfinals of this Champions League, with two teams among the European bunch of the top eight clubs.
Feats that only few thought would be in the style of this team and this coach, that have been even vilified in the darkest moments of January and February for collecting all together the uncertainties that usually a new and under construction team distributes uniformly during its period of development.
Two similar teams, that Napoli and this Shakhtar, with huge technical values and highly prepared tactical leaders, but yet forced to kneel one after the other, within ten days, in front of the grandeur of Roma, that doesn't have the velocity, the ability to construct the manoeuvre, the incisiveness and the technique, but has become a team made by giants who rejoice after a winning tackle, who hug each other after a goal even if distant (like De Rossi that, instead of reaching the group, prefers not to leave Alisson alone during the celebration), who fight on the edge of water holding sometimes their head underneath and raising it when you least expect it, who get indignant at a brutal act against a ballboy and they go to defend him even at the cost of receiving against referee's actions (by the way, that mean action of Ferreyra should be sanctioned with a red card), who know how to overcome a mistake of the ref (the offside of Ünder during the first half), who gather at the end of the match, with the benchwarmers among the wildest, in communion with the audience that was in ecstasy. Romanist soul.
Just printed: our #firstpage tomorrow ????

"MY HEART" ❤️#RomaShakhtar 1-0@ilRomanistaweb pic.twitter.com/Uh4KvffffN

— Il Romanista English ???? (@ilRomanistaEN) 14 marzo 2018
© RIPRODUZIONE RISERVATA