number 1
The importance of Rui Patricio: the review of the Portuguese's first season
With 22 clean sheets and 54 out of 55 appearances, the goalkeeper was Mourinho's first signing and secured Roma's defense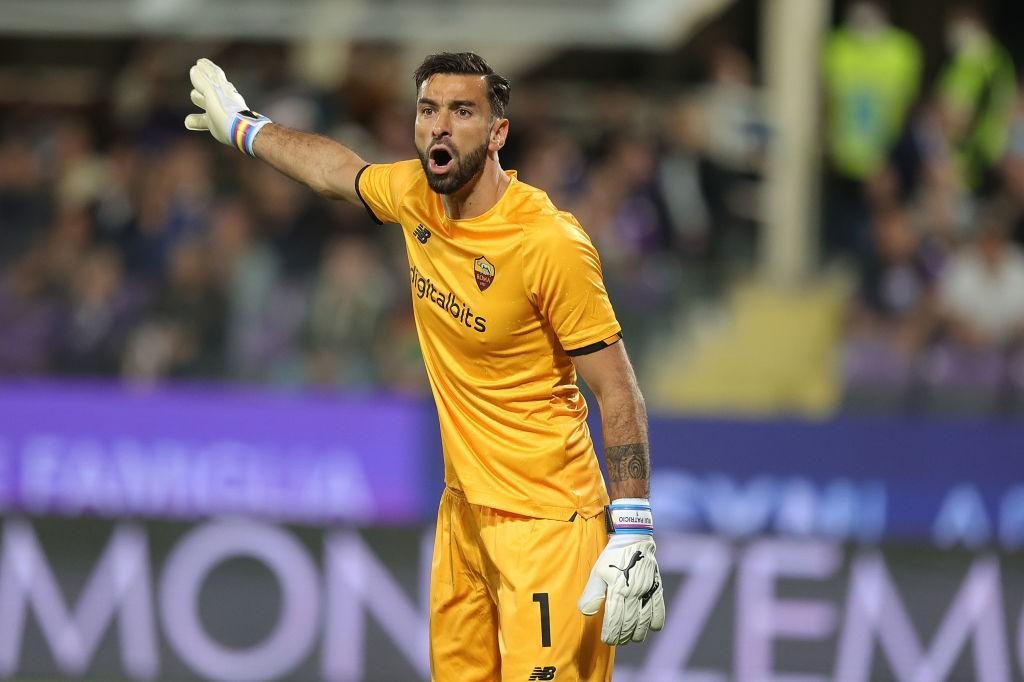 On August 19, 2021, Rui Patricio made his first appearance with the Giallorossi against Trabzonspor (2-1) in the Conference League. Less than a year later (on 25 May 2022), Patricio marked the end of his first season as Roma's starting goalkeeper with another Conference League conquest; this time beating Feyenoord 1-0 in Tirana where he made two saves, handing the victory and trophy to Roma. With only one season as a Giallrossi under Patricio's belt, he has quickly racked up accomplishments. Here is a deeper dive into his professional football journey:
Despite being a goalkeeper for both Roma and the Portuguese National Team, Patricio started his pre-professional football career as a forward on his youth teams in Leiria and Marrazes. Realizing his sharp reflexes could make him effective in front of the goal, his career as a forward was hijacked and he turned to goalkeeping. Patricio is beloved in his country, especially in his native city, Leiria, where his success as a goalkeeper was quickly commemorated. A statue depicting Patricio's save against the French player Antoine Griezmann in the final in 2016 was built in his honor. Patricio was Josè Mourinho's first purchase of the 2021 season for 11.5 million euros. This past season, Patricio has been one of the best players on the field and was a key for Roma's line of defense in the Conference League. With 54 appearances out of 55 this season, only missing the match against CSKA Sofia last December which Rome still won 3-2, he had impressive saves against Fiorentina, Sassuolo, Hellas and Udinese. By the end of the season, Patricio finished with 43 goals conceded in Serie A and 14 goals conceded in the Conference League.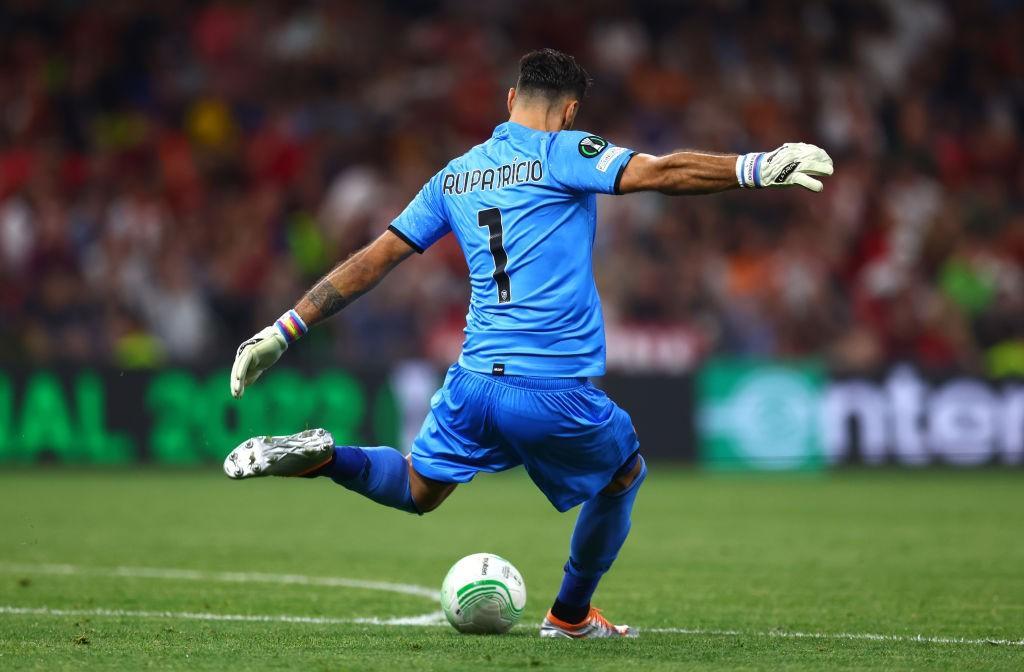 Rui playing in Tirana (As Roma via Getty Images)
With all the good comes some bad moments as well; such as the defeat against Bodo Glimt when Rui Patricio allowed six goals past him or against Inter on December 4, 2021 where the first goal conceded was born from his own technical error, kick-starting Nerazzurri's 3-0 win. Despite the struggles, Patricio would always bounce back for Roma. Throughout the whole season, Patricio collected 22 clean sheets (15 in Serie A, six during the Conference league and one in the preliminary of the Conference League). His team-mates' and his coaches' positive feelings towards him are inevitable given his numerous and successful appearances on the pitch. For the upcoming season, there is no doubt that Patricio will be the starting goalkeeper. Mourinho could not have achieved what he did this season without Patricio. Rui has signed a contract to stay with the team until June 30, 2024. The coach knows that success and Patricio go hand and hand, so Mou has no intention of giving up the amazing goalkeeper who kept the team ahead this whole season.
What to expect for next season? Patricio's country has qualified for the world championships. As for predictions in Serie A, Patricio will aim to improve his league position and possibly win at least one other trophy, whether an Italian trophy or an European one. In addition, his focus is on a more compact defense, conceding fewer goals and earning more goal-less matches.
© RIPRODUZIONE RISERVATA