cogito ergo sud
Now bring the trophy to Ago
We have broken through the wall, Captain. Now, smile. You fucking deserved it. We fucking deserved it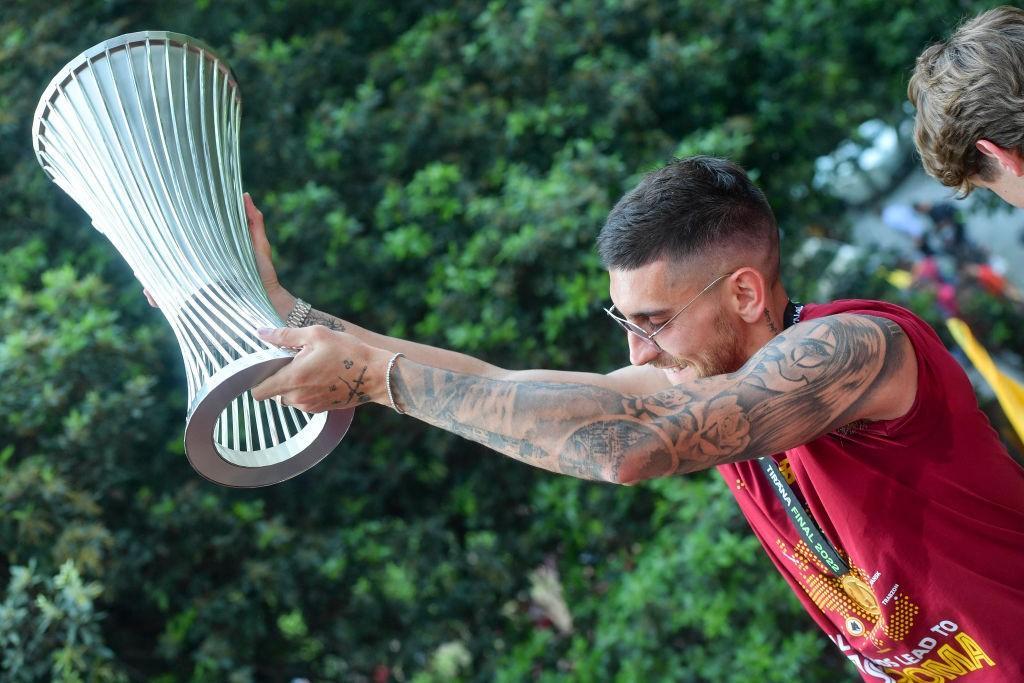 I'm writing on WhatsApp one row from the field, sector E 108, and I don't know if what I write will reach the newspaper. I don't even know what I wrote. I do know that I loved everyone, everyone. Today, I loved everything; every face I met here in Tirana. Every look that together prayed for victory and demanded it, for it was ours. Every eye was as bright as mine. At half time, the conversation became deeper than the very heavy breathing that struggled to come out.
We will always remember this day in Albania as a suspenseful time and a unique space, as the day where everything was settled. A beautiful day in our life. At one point, at 8:27 p.m., on the scoreboard of this magical stadium, they broadcasted ''You'll never walk alone''. Then, I saw a former Lazio player bring the cup in. To us. At that point, time stood still, like coming out of a black hole to see not the stars, but simply the sky; we, who have been waiting for something for 31 years, have been waiting for one thing since that night in 1984: a gift to bring to someone. To a nice person. To a captain.
When you win, you make dedications to others after you have congratulated yourself (but without telling anyone). This victory is for everyone, but especially for those who have always loved Roma, without delay, without hesitation, without doubt, without ever disgracing it or without waiting for the right moment. For those who started cheering for a draw between Sassuolo and Fiorentina in a championship match at noon because that day Roma would have been eighth and not tenth, spit poison on them. It's for those who in the 90s were in Reggio Emilia or Cremona for a 0-0 tie, not for those who went to see Messi in the Champions League. It's for those who loved Testaccio's Rome. Roma always.
This victory is dedicated to those who did not need this victory to cheer Roma on, to those who Roma treats like a son, to those who yesterday could not hug their children, to those who were not there in Tirana, to those who can no longer physically be there. It is dedicated to Rome because it is the city that gives us back all those hugs that we missed. So now, bring this cup to Ago. We have broken through the wall Ago. The curse has been lifted. There are those who yesterday brought their card in their pocket as far as Tirana. Raise, Captain, this European cup. I am writing with WhatsApp and there is no internet so who knows if this message will be sent. Now, smile with us. Oh, how you fucking deserved it. How we fucking deserved it.
© RIPRODUZIONE RISERVATA