Learn Roma
Take Francesco Rocca and give him a bench and a desk. We wanted Coppa Italia, not the fourth place. We wanted to dream. We wanted to try, at least
Doing nothing, after what happened yesterday, by rhetorically appealing to coldness and lucidity, is maybe more serious than what has happened in the field. Because after a 7-1 game, if you are Romanista, and even if you are the head of the world and you have all the responsibilities, coldness and rationality must bring you to say, "That's enough". After this kind of 7-1 there are no other gestures to make than the resignation or the exemption, the resignation of the technician and, if he does not go away, the exemption. And since Monchi says that the first in question is him, even his resignation. At least the gesture. At least. A gesture that would still be a little thing, compared to what Romanisti suffered yesterday in the stands and at home, and what they have suffered tonight and what they are experiencing today.
But, do you know? No. No, because a 7-1 from Fiorentina is a no-return point and then you cannot even remotely speak of "fortunately, football gives you the chance to come back", you cannot even say sorry, you cannot postpone everything to tomorrow. The excuses are not enough. Tomorrow, if you do nothing, it is still yesterday. And we do not deserve that "yesterday". We do not want it. There are no more possibilities, there can and must be another story, another page, another world, but no chance after yesterday. We wanted Coppa Italia, not the fourth place. We wanted to dream, not to be ashamed. We wanted to try, at least. Roma is a test, a test of love, a test of life, we are interested in that, but it seems that this thing has no interest in Trigoria. There is no sense of Roma. The things of Roma are not known.
You, for example, you have to tackle Simeone, you have to do it, even if it is the last minute and even if you are already losing 6-1, or rather because it is the last minute and because the score is that bad, you must prevent yourself from suffering another goal. Because obviously they do not know that for Romanisti this result is symbolic, because they do not know the strength of symbols. Of gestures. Of deeds. Of the heart. Roma. Roma can lose, Roma can lose badly too, never asked for victories at any cost, efforts have always been appreciated, but Roma cannot renounce itself as well. And if it happens one should intervene, but without any continuation.
Yesterday Romanisti stopped singing on 6-1. Until then they were singing. They sang. They were 2.500, on Wednesday afternoon, under the water and in the cold. Their incredulous faces said nothing but their being Romanisti, naked and defenseless in front of everything that was happening. More than flowers that bloom on the slopes of the volcanoes. It is from the first half of Roma-Atalanta in August that Roma is not a team, that Roma has no soul, and nothing. One has gone through Milan, Chievo, Bologna, Spal, Udinese, Cagliari, Plzen, another Atalanta for another 3-3, that told you the perfect symmetry and circularity of your seasonal failure. But nothing. And we Romanisti hoping, saying "Oh well, now they will solve this", "Oh well, we won 5 games out of 6", "Oh well"... But we are in love, we feed ourselves with hope and we believe regardless. You didn't have the necessary rationality that, even yesterday, could have made you make decisions. The crime is that, today, there is no hope.
The love for Roma remains, indeed it is even greater, but for Roma, and Roma, yesterday, in Florence, was only in the stands. Or at home. In the messages of people who did not even talk anymore to each other. In "I'm in pieces", "But why?", in the impossibility of finding something comforting to look in those incredulous and wordless faces with the songs that have been stuck in the heart. In the long hard day that began yesterday and who knows how many days it will last, to try to work out and overcome this shitty result, to go further, to make our love win again and again. Our love. Roma is a love; do you understand how it should be treated? Take Francesco Rocca and give him a bench and a desk. Money or not money, top or less important coaches available on the market, for how it is now Roma, he is a first choice: he embodies the values of Roma. He represents all of that enormous dignity that has one-way lovers that are not reciprocated, the love of those who love with an unconditional love, gaining nothing back. The love of the one who ran, who dreamed, who has put back a leg, who puts on the elegant dress going to the stadium to watch Roma, as a sign of respect, as it happened before Roma-Real Madrid. There is almost a child's tenderness in this gesture. There is our feeling.
Because it is still true what De Rossi said after the night with Barcelona: "I am proud of Roma not only today, but also when we lose 7-1". Oh yes, it is true, you do not really have to touch Roma. If only you could know how much I love my Roma today... but my Roma, not those who do not know what Roma is.
———————
Article by Tonino Cagnucci
Translation by Andrea Lambertucci
© RIPRODUZIONE RISERVATA
Contenuto sponsorizzato
Contenuto sponsorizzato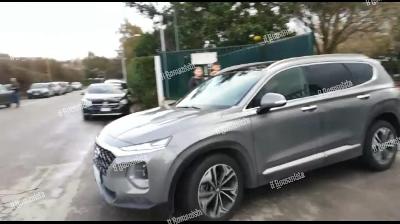 Dopo la clamorosa sconfitta di ieri sera contro la Fiorentina, la Roma si è ritrovata questa mattina per iniziare a preparare la sfida di domenica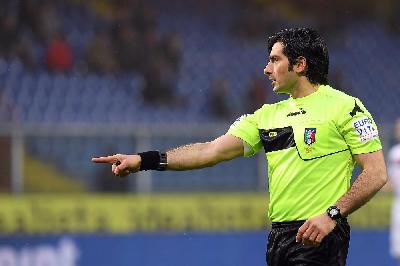 Tre precedenti con l'arbitro della sezione di Napoli: il 2-1 al Cesena in Coppa Italia, lo 0-0 a Verona con il Chievo e Roma Torino 3-0. Con lui l'ultimo gol di Totti.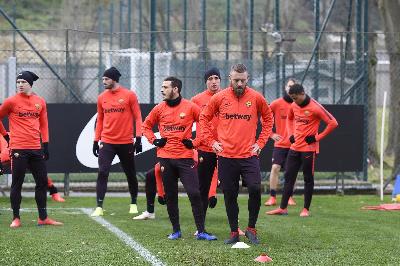 Dopo la figuraccia di ieri il gruppo è tornato ad allenarsi. Lavoro di scarico per chi ha giocato in Coppa Italia, individuale per Jesus e Mirante. Out Under e Perotti