Daniele De Rossi: "O Captain! My Captain!"
Heart and soul, but primarily a fantastic player that is the icon of this team.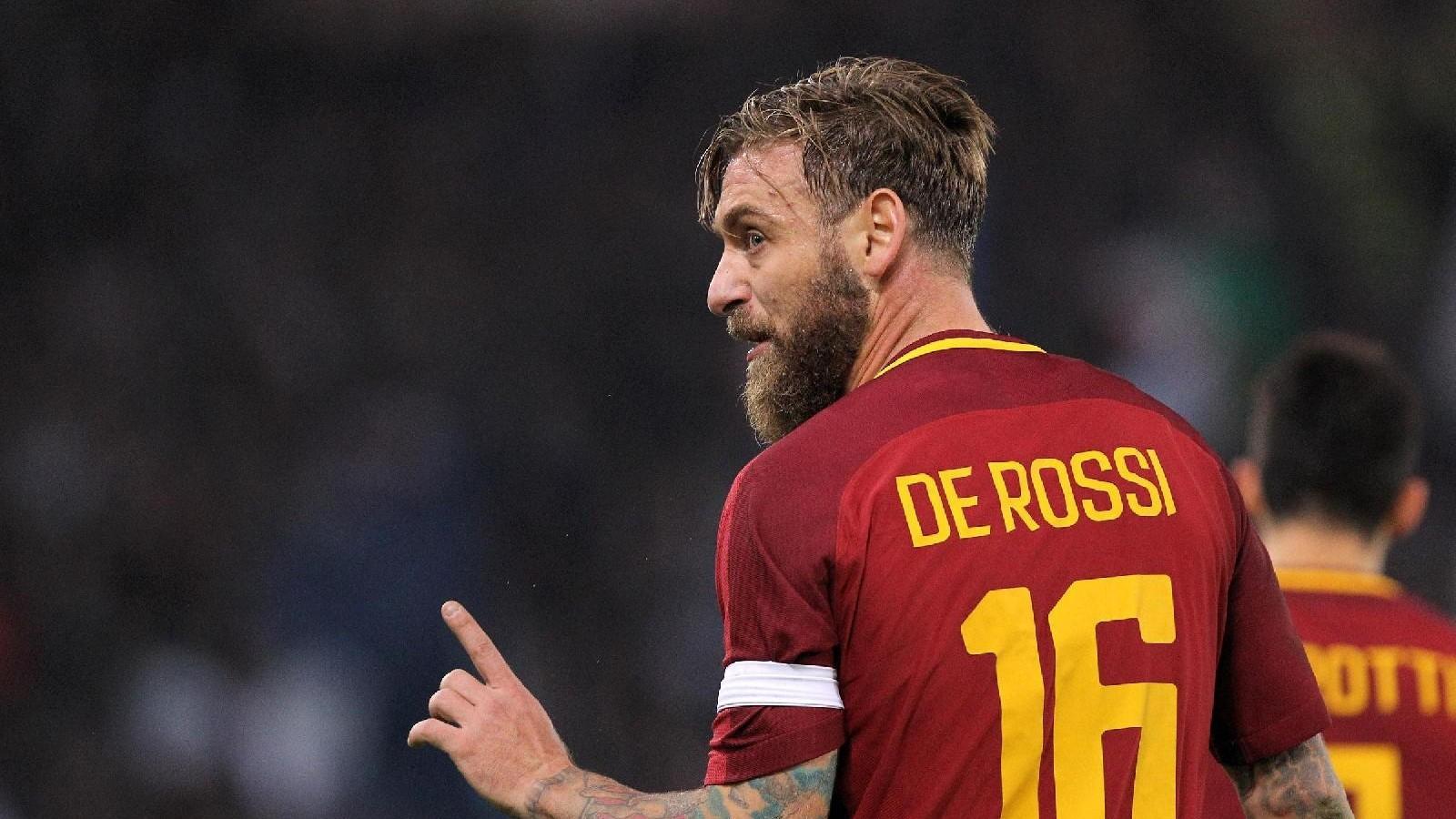 There are things that happen. But only if you are a Captain. And if you are Daniele De Rossi you are a Captain. Undoubtedly. In those cases what happens is that you are ready to stand against all odds in favour of a mate. And not because you know that he is strong, but because he is part of your group. De Rossi's rebirth stands within the one of all the others.
October 2, 2016: Dzeko scores against Inter. De Rossi, as he has done for 16 years, runs first to hug the scorer. But this time he adds a superior charge. The group stands in front of Tribuna Tevere, from where a lot of insults arrived to the Bosnian forward. Someone accused him for the low performances of the last season. Daniele stretches Dzeko's shirt, showing it to the protesters, claiming to defend his teammate. His lip movement is captured by the cameras and it unleashes a lot of critics as always. His words do not want an easy consensus, but they represent without any fear the deeper essence of a Captain. A Captain with a Romanist heart. He demonstrates this constantly, even in happy moments, as in the Champions League. Everyone went to embrace Dzeko, while he was going, this time, to hug Alisson. Number ones do not suffer of isolation if they are De Rossi's mates.
But it would be (is, had been, and maybe will be) reductive to refer to De Rossi only as an icon of the heart. His vein on the neck is an icon, even a beautiful one, at the point to be a reason of pride. His link to the shirt, as an ultras, is electrifying and romantic at the same time. The face he always puts in the game - mainly when he commits mistakes - is a syntom of a unbridled personality. But the number 16 is even more. And he represents first and foremost a gigantic presence on the field.
De Rossi is a fantastic player. It's time to say that. Actually, it's time to reaffirm that. Whoever knows something about the pitch has always said that: mates, opponents, coaches, directors. At every latitude and in every moment, in the football world there is no man who doesn't have a good word for him. Every coach of AS Roma (except one who didn't last long enough and who did even less); every Head Coach of the National team: nobody ever wanted to renounce him.
From Capello to Lippi, from Luis Enrique to Garcia, from Spalletti to Conte and Di Francesco: coaches that were often at antipodal points, but were together when they had to state that De Rossi would be essential. A true extension on the pitch for the ones who guide the team from the bench. Without mentioning who would do anything to have him inside his team.
Prejudices that surround him come from other circles, that do not know anything about football. Anyway, you cannot achieve those records, both in the Club and in the National team, if you aren't extraordinary. And in order to know better the magnificent being of De Rossi, it would be sufficient to look at the score sheets. And only to stay strictly in the present, to look at the score sheets of this season. During the two months of crysis he stayed out for a problem at the calf. When he came back, Roma started to run again. And again Roma stopped to suffer many goals or many shots-on-target. It is possible to armor with him. Because the Captain is also a bulwark both metaphorically and concretely.
© RIPRODUZIONE RISERVATA