exclusive
Celik's interview: "Roma from dream to reality"
"I have admired these players and coach José Mourinho from afar, watching their games on television. I will be ready for when I'm needed."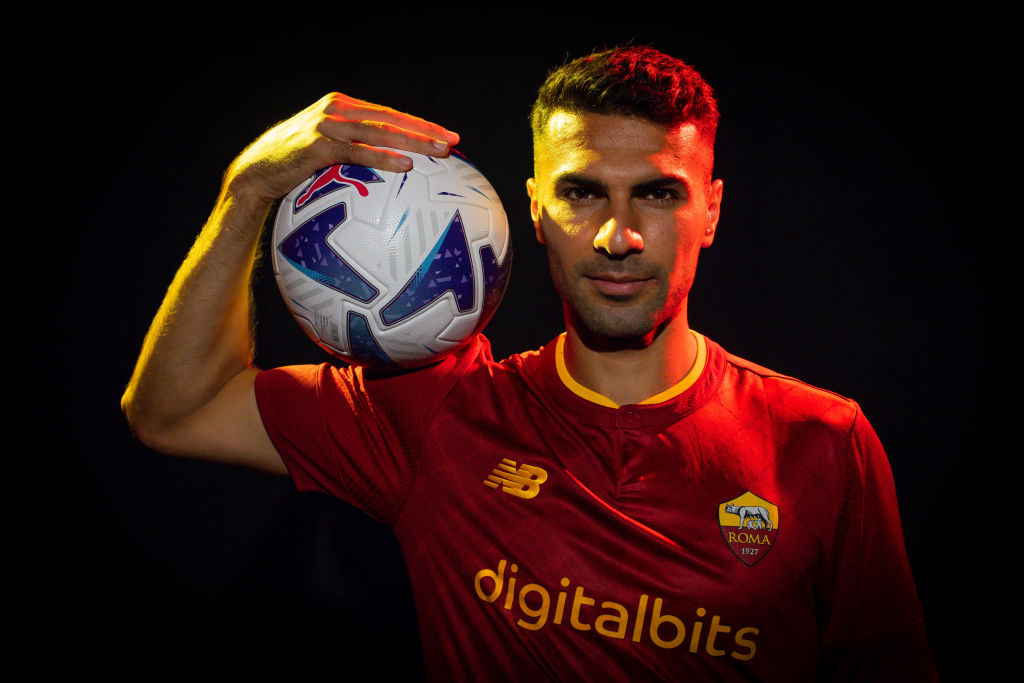 Lasting since the days of Cafu, Roma's right-back problem: Rick Karsdorp, after two years in which he was more in the infirmary than on the field, and a return on loan to Feyenoord, has found continuity in employment and performance for the past two years. But a team that wants to compete at high levels cannot afford one man to fill one role, but attempts to find the alternative - from the revival of familiar names such as Santon, Zappacosta and Maitland-Niles, to the young up-and-comer Reynolds - have foundered.
Now, Roma has set its sights higher, making no small investment to bring home 25-year-old Turkish player Mehmet Zeki Celik, described by Tiago Pinto as a "young but experienced player, both domestically and internationally, having won trophies with Lille." Already in the first friendlies Roma's new number 19 (on the field 27' with Sunderland, the second half against Portimonense, the first with Sporting Lisbon) has put a couple of interesting balls into the box. He is described more as a right-sided defender than a push side. There will be no established hierarchy in that role, but two starters, for a club that wants to compete for three competitions.
Zeki, describe yourself to Roma fans. At least to those who have not followed the French league.
"I'm someone who always wants to give my best, and who will do whatever the coach asks of me. I want to be ready for when it's my time to play."
What is the thing you do best on the field?
"I am good at predicting players' actions, but also finding the position to score goals."
What is the difference in playing between a 4-man and a 5-man defense?
"For me, there is no difference. There are different peculiarities, related to the positions to be taken, but I like both roles, so it changes very little."
Have you always played right-back, even as a child?
"I tended to always play on the right, but I also happened to play on the left. I always [played] defensively, though."
What kind of relationship is being formed with Karsdorp, with whom you will play with?
"He is a player I followed a lot last year, a player who plays well, for whom I have a lot of respect. We are starting to talk."
Has anything surprised you in these early days here?
"No. Maybe because I already knew I was coming to a big club. Although it's one thing to know you're coming to play with great players, it's another thing to be in front of them. Great players and a great coach, of course."
Did you know that Roma had already tried to get you two years ago?
"Yes. But then the two clubs didn't reach an agreement. We made up for it this year."
What were the first things Mourinho asked of you?
"Nothing in particular. He explained the forms and tactics to me."
Is the coach everything you expected him to be, compared to the image he conveys from television?
"Seen from the outside he gives the impression of being a character, and basically he is. Seen from the inside he is someone who treats players very well and who knows how to make them love him."
What did you know, from the inside, about the Dybala deal?
"We knew his great qualities, we are happy that someone like him chose Roma, and we know that he will be able to give so much to the team."
But did you expect his arrival?
"We learned about it at the last minute."
At the European Championships, with Turkey, you played against Spinazzola. What do you remember of that match?
"You could clearly see on the field that he was a player of very high quality. He played very well. Unfortunately he had that injury, so we are very happy that he started playing again."
Right lateral versus left lateral, he was your direct opponent.
"He was a very fast one; he had made me suffer."
Who are you making friends with these days?
"I'm beginning to study Italian, and I try to exchange a few words with everyone, but of course, for now, I find it easier to speak in French, especially with Veretout, but also with Shomurodov and Felix."
What did the captain, Lorenzo Pellegrini, tell you?
"He said that for any problem I can go to him and talk to him about it. He gave me the impression that he is a very good captain."
You said at the presentation press conference that you had heard from Cengiz Ünder, who suggested you come to Roma. Have you heard back, with negotiations over?
"Not yet. There was no opportunity to talk to each other, but we exchanged messages. We will tour the city together when possible."
For several years, it was not at all easy for Turkish players to settle into the Italian league. The main block was always the language, but also the culture, but I have already played in France. I have already acquired the Western mentality. For me, now, it is simply a language problem."
Were the early days tough in France?
"There were the problems of a different language and culture, and the need to deliver good performances, but with time things started to go much better."
In France, you won the championship with a team that certainly did not start in the front row.
"It had been 10 years since Lille had won; for the players and the team it was an important and unexpected victory."
Would something like that also be possible at Roma?
"For my mentality, I am used to thinking step by step, following the coach's instructions. At the moment I don't think of that as a goal, but of course if we manage to win it will be great."
Statistics say that you are a player who wins a lot of contrasts.
"Because of my physique, the way I am, it happens to me."
Another statistic says that you are used to running the ball, pushing it forward.
"In previous teams, yes, but let's see what the coach will ask of me and see if he still wants me to do it."
In the first games already you have shown good things, serving your teammates in attack.
"Thank you (He smiles. He doesn't look like someone particularly comfortable with compliments, ed.)."
Three goals in 2020-21, two last year. How do you usually try to score?
"I like scoring. I usually succeed with my foot, but the most important thing is to make the team score."
Why the number 19 jersey?
"No particular reason. My first choice was an already occupied number, so I took a free one."
You said in an interview a few years ago that you were not satisfied with your shot on goal, and that you were doing extra training on your own to improve it. Do you still do that?
"I keep doing it. I want to improve. I always want to improve. There are always sides that I'm not satisfied with that I try to improve more."
Is it true that sometimes they had to practically kick you out of the training camp?
"It happened. The first days of training for some of my other teammates seemed too heavy, both mentally and physically. They had given me the option to leave early, but I always decided to stay. To create team spirit right away, and to get in tune with a new environment right away."
What do you feel like promising Roma fans?
"I hope it will be a great season. I can only promise that I will give my best and to make the fans happy."
Did you watch the Conference on television last year?
"I followed pretty much every Roma game. It was one of my favorite teams and one of the best teams in the competition, so it's one of the ones I followed the most. With all that at the time I didn't know I was coming to play here. I appreciated it. I would have enjoyed playing there, but I didn't know I was coming."
© RIPRODUZIONE RISERVATA