the interview
Roma Club Washington DC: "The capital of the U.S. cheers on Roma"
President Marco Ciarla: "I still don't believe in Dybala's purchase, what Pinto did it was a perfect move. I would like Wijnaldum to come too"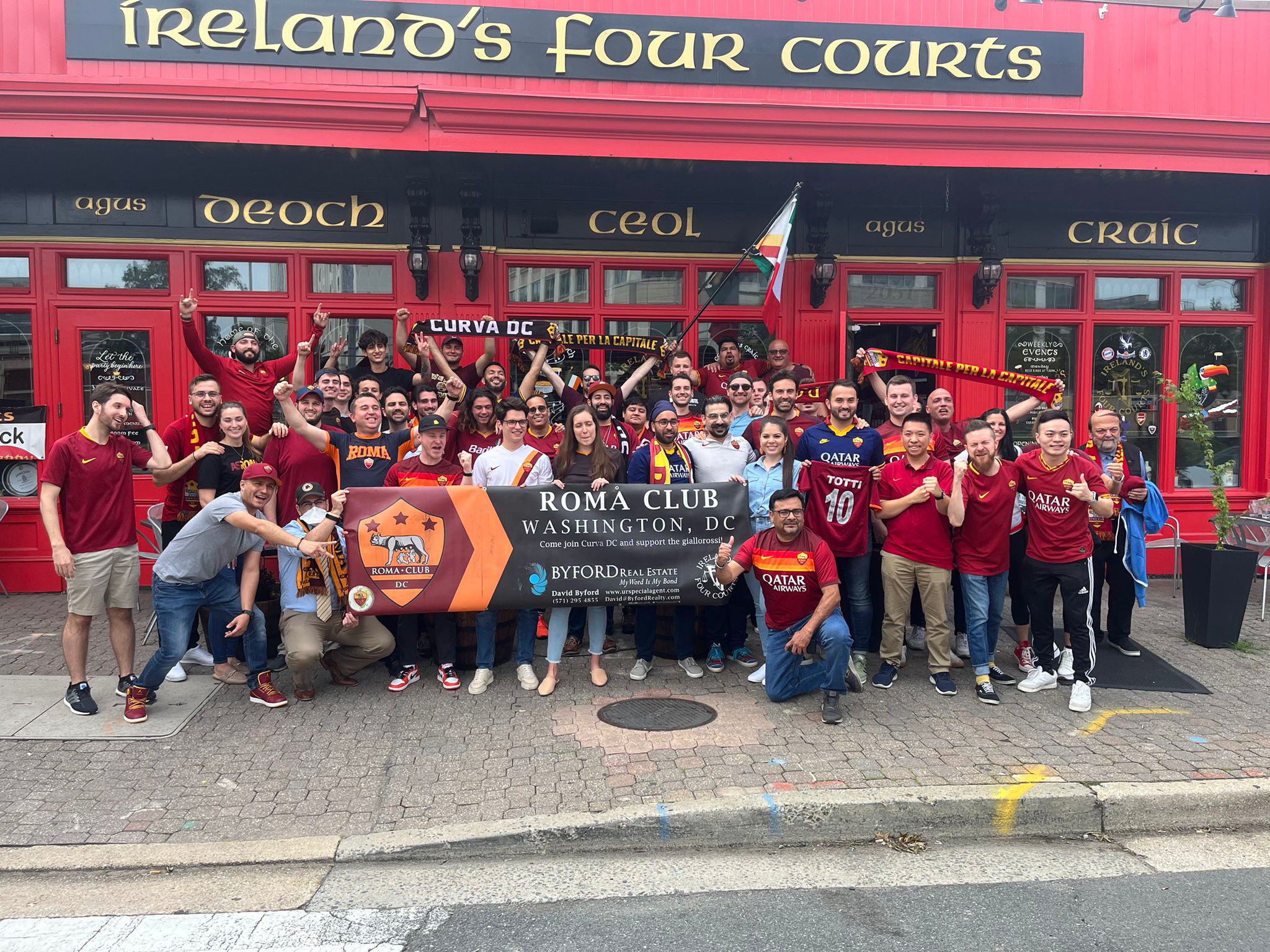 "Romanismo" is everywhere in the world and there are a lot of Giallorossi fans also in the United States. Among them there's also Marco Ciarla, the president of Roma Club Washington, who told us how he lives the passion with his companions.
How does a game day unfold at your club? What is your fondest memory of the club?
"For all the matches we meet in a pub in an area of Washington, D.C.. At the moment we have more than 70 members (only 20 of them in Rome) and when they come we watch the matches all together. When Roma scores a goal we cheer as if we were in the south curve at the Olimpico. Outside of the games, we meet to play ball with groups from other clubs, we organize parties and barbecues and we also meet to watch DC United games. My fondest memory of the club is watching Totti's last game against Genoa. It was a day of incredible emotions. At one point we got so wild when he scored against Perrotti that I remember someone throwing a chair."
Let's talk about the news. Are you happy with Roma's new purchase, Dybala?
"It's something I still don't believe. When I found out, it took me half a day to concentrate at work. What Pinto did, it was a perfect move. Dybala is a type of player who creates goals out of nothing and creates assists out of nothing. I hope Zaniolo stays, considering the attack we have now [with the two of them].They can fight for a Champions League position. With another move in the midfield we can strengthen the team to a point where we can try to win the Scudetto."
What do you think of the new signings and how can Mourinho improve the team?
"Mourinho – I have been saying since last year– is the kind of coach we need. Everyone knows him for what he has won, however he can take players and find their strongest points and make them champions. This last season they won a trophy. We finished in sixth position, but all in all it was an amazing improvement, especially the second half of the season. As for the new signings, I can say that I like them all very much and I hope dreams come true with Wijnaldum."
Who is the player you feel most attached to?
"Right now the player I feel most attached to is Pellegrini. It's an easy question for a Roman because when there is a great Roman player on the team, who is a leader, it is hard to find another player who gives you the same emotions. I also really like Abraham not only because he always scores, but also because he gives me the sense that he connects the team and improves it."
Are you going to expand your club's membership? How? Have you collaborated with other clubs?
"We organized, in 2014, with other clubs from America when Rome came here to the United States. We ate together and then went to the stadium. Then, two years later, Roma club New York sponsored a Roma event against Tottenham and we met there as well. As difficult as it is [to work together], since we are far away, we always keep in touch through social media. In the last few years we have created a website where you can buy our merchandise and you can see all the posts. It is called romaclubdc.com. This is our method of expanding our membership. As mentioned, we have about 70-80 members a year."
What is your best memory regarding AS Roma?
"My fondest memory was the win against Barcelona. I was working and on my way home I saw that Roma was winning. I decided not to watch this game live because I didn't want [to jinx it]. It was obviously a unique emotion to beat such a strong club. I would like to see it a thousand more times. Once I got home, I remember screaming like crazy."
© RIPRODUZIONE RISERVATA