the journey
Dybala's story, "La Joya" from Cordoba to Roma: "It was destiny."
From the "prophecy" of his father Adolfo to his performances with Palermo and his successful years with Juve. Among the continuous redemption and that gladiator spirit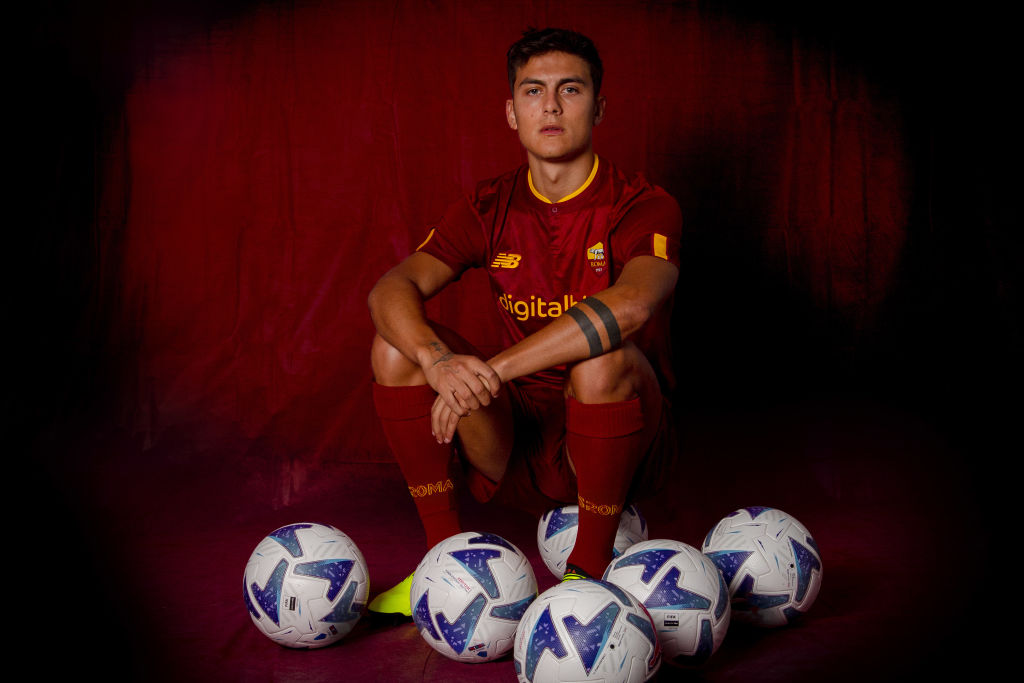 "One of my sons will be born with a calling to play soccer." These are the words of Adolfo Dybala, the father of Gustavo, Mariano, and Paulo Dybala. The last of the three sons (born Nov. 15, 1993, in Laguna Larga) has fulfilled his father's prophecy. 
Adolfo, whose soccer career in Argentina had never taken off, was not a Joe Jackson-style father, who forced Michael and the Jackson 5 group to spend their teenage years in full days of rehearsals and accepted nothing but perfection from his sons so they could fulfill his "vision". Rather, Adolfo shared an inordinate passion for soccer with Paulo by merely supporting him and driving him hours away for practice.
Adolfo, however, died suddenly when Roma's new number 21 was only 15 years old, forcing Paulo to grow up much faster than normal. Paulo initially wanted to leave soccer behind, but then the Instituto Central Cordoba became his second home and he was convinced to continue playing not only for himself, but for his father, too. Two years later, on August 12, 2011, Paulo's coach Dario Franco launched the very young Paulo into the Instituto's first team in the Argentine Serie B; Paulo played as number 9 and had 17 goals in 38 games, putting the team close to promotion. Paulo caught the soccer world's eyes, earning him the nickname "La Joya", or "the jewel".
The talent's performances impressed Palermo's Zamparini-Perinetti club, which brought him to the Rosanero in 2012 with the largest investment in the club's history up to that point (12 million euros). Dybala made his Serie A debut on Sept. 2 against Lazio and scored his first two goals in November during the win against Sampdoria. The intercontinental transition was difficult, as was the Rosanero's season, which culminated with relegation to Serie B despite having one of the brightest talents in Italian soccer in their midst.
Paulo, however, adapted, changed his nickname to "U picciriddu," or the "little guy", for his eternal childlike appearance that he still has today, and insisted on staying with his team even in the cadetta series because he was convinced that he still had a lot to give to Serie A. Paulo scored five goals and had six assists the next season, helping the club rise again as a competitor. This season also helped Paulo discover his versatility on the offensive side of the field.
Paulo played mostly as a second forward next to "Mudo" Vazquez in Iachini's 3-5-2 and scored immediately, again against Sampdoria, on Aug. 30, 2014 in the first league match. It was also the year of his ultimate breakthrough; in the 2014-15 season he scored 13 goals and had 10 assists in 34 total appearances. By now it was clear that Dybala had matured and had become aware of his qualities that were unique for someone in their early 20s. 
"I personally think I am faster with my head than with my feet," Paulo said in an interview with Ultimo Uomo several years ago. "It's a very important weapon of mine. If you can understand the movements the opponent can make, it helps you so much. It's hard to find defenders like that, who are faster with their heads than with their feet." 
Paulo's quickness with growing up, overcoming the death of his father and adapting on a continent far from home all by his own strength and talent are the aspects that attracted the attention of several European clubs; among them Juventus (Marotta, then a Bianconeri manager, snatched him from Palermo for 40 million euros and gave him to Allegri's squad). 
One of the greatest
Paulo's time in Turin is the longest chapter of his career: there he would spend seven seasons. During that time he earned titles, scored many goals and saw constant tactical and personal growth that slowly confirmed him as a key player in Italian soccer. The first year, with the number 21 on his shoulders, he made 46 appearances in all competitions, put up 23 goals (19 in A, including two against Roma), and with the Bianconeri he brought home the Italian Super Cup, the team's fifth consecutive Scudetto and the Coppa Italia. 
In October of the same year, he also got his first call-up with Argentina's national team (two years earlier he had turned down Azzurro, proposed to him by coach Antonio Conte, despite possessing Italian citizenship). Paulo entered in the 75th minute in place of Tevez as a forward in a 4-2-3-1 in the match against Paraguay, valid for the 2018 World Cup qualifiers.
His career with the Albiceleste, however, did not live up to the talent he showcased during his Juventus career; he regularly moved around the attacking front and is in fact a second striker with a keen sense of scoring, characteristics that match that of Lionel Messi's. In 2019 and 2021, he was not even called upon to play (due to some injuries and Covid) and only recently has he regained a connection with his national team.
At Juve, on the other hand, especially in the first few years, he was a constant starter. In January 2017 (the year of the Champions League final lost in Cardiff) Allegri deployed him in the center of the three-quarter of the 4-2-3-1, with Cuadrado and Mandzukic next to him and Higuain behind, and he finds what is probably the best example of his soccer skills (22 goals in Serie A). Despite coaching changes, persistent market rumors and some muscle injuries that have partially limited his growth, Paulo left Juventus because his contract was not renewed, after wearing the number 10 jersey since 2017 and scoring 115 goals with the Torinesi. 
A long, hot summer
"Dybala is my favorite player in Serie A," Tiago Pinto would say when he was still working at Benfica. While for a long time Paulo was approached by Marotta's Inter, the Portuguese brought him to Mou this long hot summer. Dybala, whose celebration move depicts a gladiator and who was inspired by the film with Russel Crowe because of the values of struggle and redemption, is passionate about the city of Rome, whose his father had prophesied a future as a great soccer player. It was truly destiny.
© RIPRODUZIONE RISERVATA