the interview
Roma Club Toronto: "Dybala and Zaniolo could make the team highly competetive"
President Vito Caressa: ''I easily imagine Paulo's plays with Abraham in front and with Nico. This year's market is making me really curious"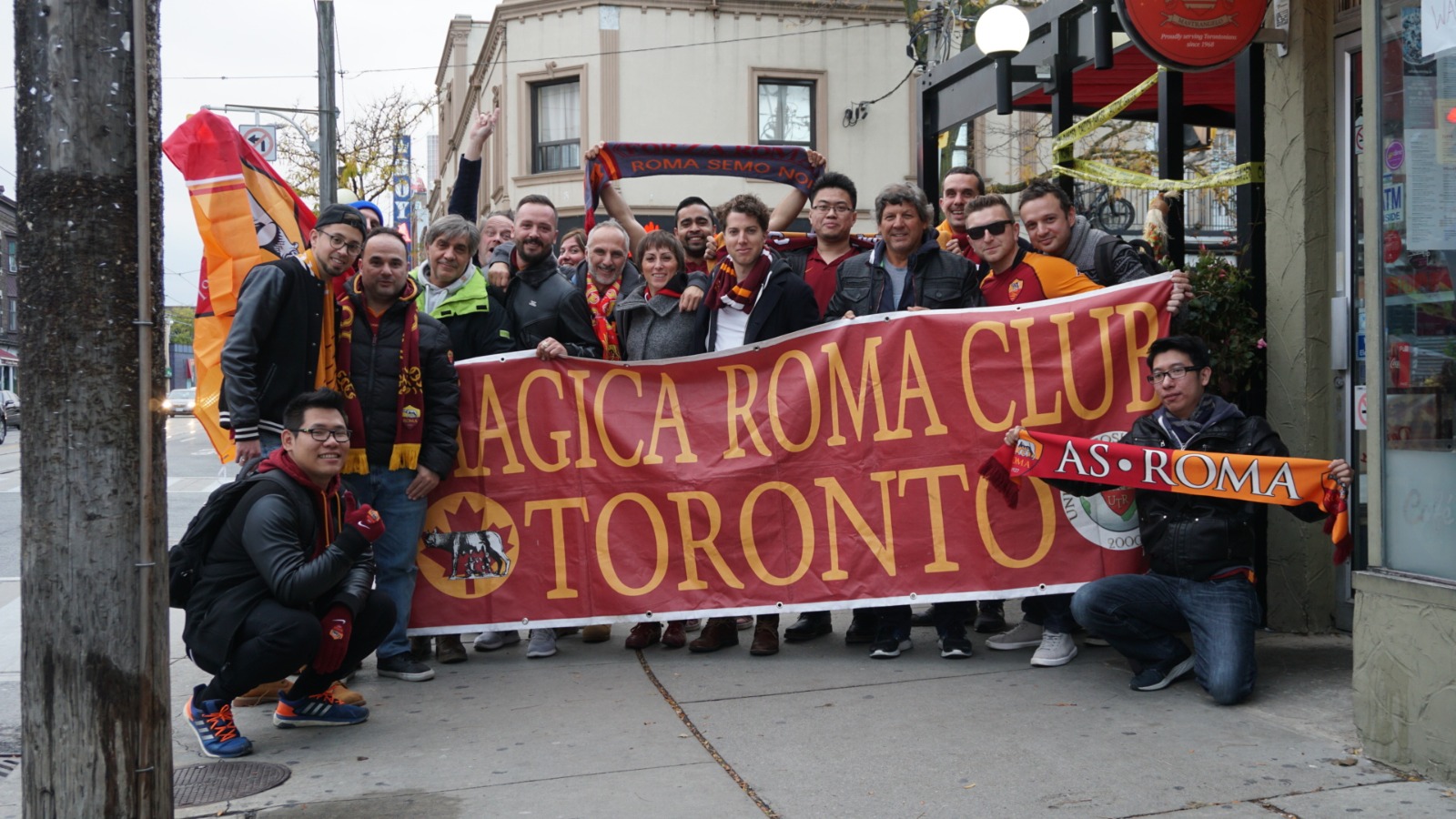 We interviewed the president of Roma Club Toronto, Vito Caressa, who explained a new vision of love and passion for Roma. Vito was born and raised in Ostia, near Rome, and has never stopped considering his Giallorossi passion as his reason for living. He moved to Canada and founded the Roma Club Toronto in 2003 together with his partner Claudio Andreis, joining the UTR (Unione Tifosi Romanisti) in 2004. 
Is there anything that you think makes your Roma club different from others?
"Roma club Toronto is different from others because it was the first to be founded in Canada. It's been around for 20 years and it's hard to set up a successful club when you're so many miles away, but it's something that grows your passion and love for the team. Compared to Italy, the difference here is we have members who are not Italian. We have a member of Filipino origin and a member of Scottish origin, so we have fans from all over the world who have become Roma fans because of Totti. I can tell you the club has become special for us."
Can you describe a normal game day and talk about events held outside of the game days? 
"We have a couple of places [where we watch games all together]: one is a restaurant owned by a Roma fan. His name is Fabio. We count on Fabio's restaurant to be able to go there, hang out, eat and drink. Gamedays always depend on the schedule because you always have to consider the 6-hour time difference [between Canada and Italy]. If Roma plays in the evening, which for us here is afternoon, we meet, we eat something together, we watch the game, we celebrate and that's more or less the point. If it is played at 3:30 p.m. in Italy, which is morning for us, we have breakfast together. Outside of the games, a long time ago we used to organize a Christmas party where we met to exchange greetings and have picnics. When Roma came to play in North America we also went to [some of those] games (Detroit and other cities), but when they came to play in Toronto, we as a club sold almost 600 tickets, between Roma fans and fans of any other team who relied on us to see Roma."
Are you following Roma's training and friendlies? What do you think? 
"I hope Roma is still under construction because the arrivals of Matic and others make me very curious. Matic will be the only starter from the beginning. The second goalkeeper will remain second for a while in my opinion. If I were Roma, I would not sell Zaniolo because it is now established that these sales to Juventus are detrimental to Roma. I would keep both Dybala and Zaniolo, making the team highly competitive. The fact remains that we lack a midfielder who strategizes. Last year we did not have such a midfielder and we suffered a lot because of that. There is a lot of talk, but I've stopped believing the rumors. I'm just waiting for the truth."
What do you expect from next season?  
"Last year when Mourinho arrived I had discussions with certain friends of mine. I was telling them that Mourinho was not going to win right away, but he will need a couple of years of time because, playing in the Conference League, the great players don't come right away, even if Mourinho is there. Now that we have won the Conference League and are playing the Europa League, the level is rising. Some important players will come. What Roma has to do is to get into the first four and play the Champions League because only then will you have the great players at your disposal. This is also following the strengthening of Juve, Inter, Milan and Napoli. If you want a fighting chance, you have to have great players, and, in my opinion, the latter only comes if you play in the champions league." 
What players do you predict will surprise you the most?
"I have always seen Pellegrini [in a good light], even when he was being contested. He is a player who can make a difference on this team, but he needs valuable players alongside him. Felix is good, but if he doesn't have the players he doesn't go anywhere. Let's take the example of Milan with Ibrahimovic:  he, despite his age, gives that charisma to the team and allows the players to raise their technical value. Roma lacks just that. Unfortunately, I don't think Matic is the player who can do this job. Dybala at Palermo did great things, but at Juve he suffered with the arrival of Ronaldo, Dybala disappeared. With Roma, he could relaunch himself and Roma because he has good plays. I imagine his plays with Abraham in front and with Zaniolo; maybe then we could do something positive."
It was an important last period for Roma given the Conference League win. Where did you watch the game and what emotions did it stir up for you?
"Winning a trophy after so many years, even if it's a new cup, is always emotional. Among teams at this level we won and that's no small thing. I saw the game in Florida and watched it alone. In Toronto there were about 25 fans watching the game. They celebrated a lot. Of course it was not like celebrating in Rome. In Canada, we have a different way of experiencing soccer. We live it in the moment while in Italy we talk about soccer all week. North America in general is like that for all sports. You live intensely in the moment. For example, here when Toronto plays, two fans of opposite teams can even sit next to each other and respect each other. If one team scores, the fan of that team cheers and the other does nothing. In Italy this is probably impossibile."
© RIPRODUZIONE RISERVATA