focus
Two Giallorosse in Pescara. Part two: the point of view of young players
Aspiring professional football player: "In five years, I'll be 19 and I hope to have a contract already to play professionally."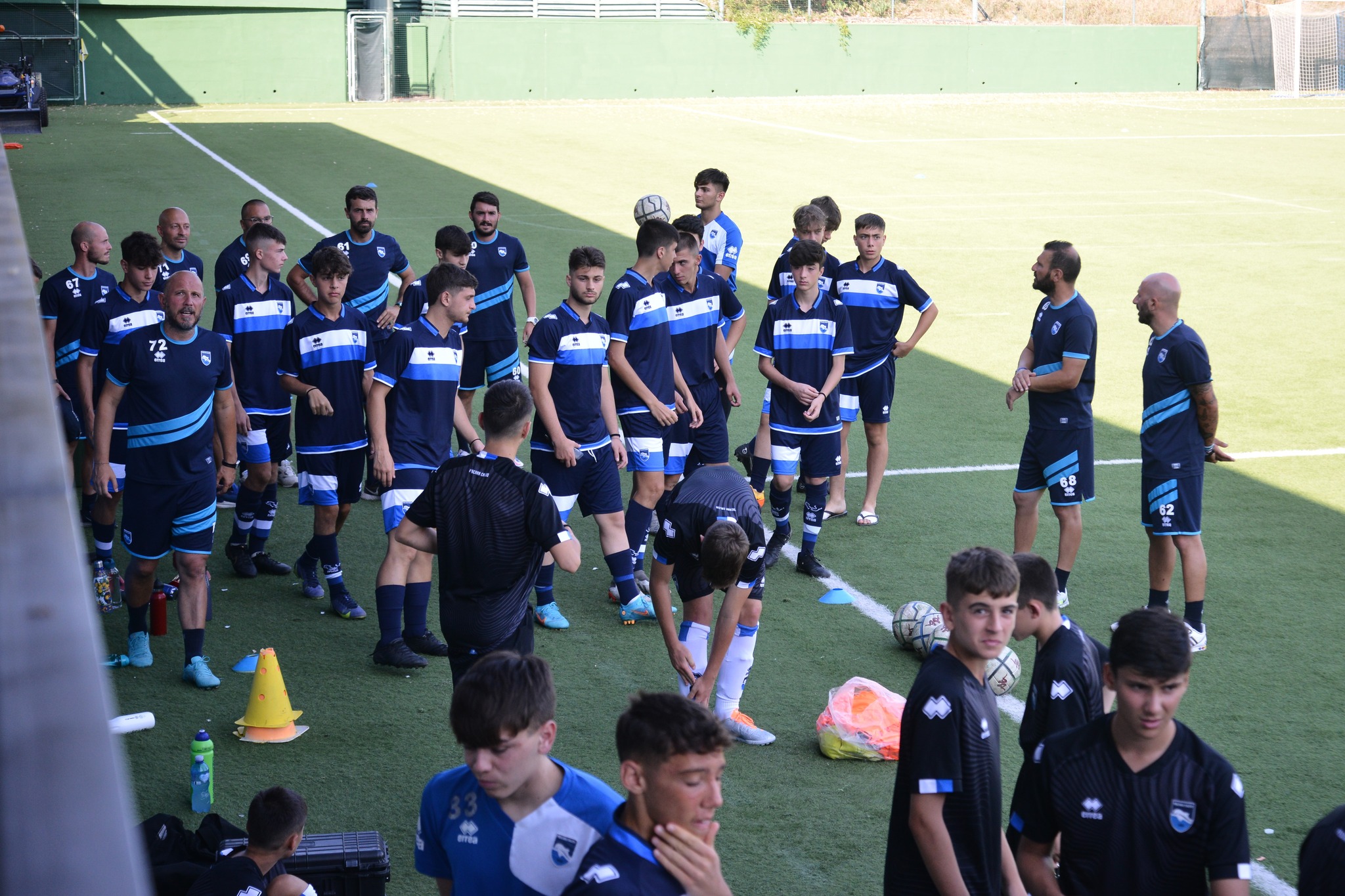 11,950 miles; that's how many miles aspiring football players Marcos Nobre and D'Andrea Marcus traveled to train at the Pescara Calcio Academy for their shot to advance to Pescara's Primavera team in September. Nobre, at 14 years old, decided to make the trek to Italy from Los Angeles, USA in hopes to propel his professional football career, a dream he has been working for since he was four years old. Marcus, a little older at 16 years old, left his home in Vancouver, Canada to do the same. Here are their inside takes on what this opportunity means to them and how this experience has been so far.

Marcos Nobre: 14 years old from Los Angeles
Coming all this way, the sport must mean a lot to you. Can you describe how football makes you feel?
"I love this sport. It feels different. Playing football and watching professionals play so I can learn from them is so fun."
What kind of environment and friendship has this academy provided to you?
"These kids here are all great people. None of them are jealous. They all make you feel welcome. It's a great environment."
What do you think this opportunity will do to help push forward your professional career?
"Soccer is different here than it is in America. Different aspects are taught here so this just diversifies my skill set and will make me a better player overall."
Where do you hope to see yourself in the future, regarding playing football?
"I like to think positive so I see myself playing for a great team in the future. In 5 years, I'll be 19 and I hope to have a contract already to play professionally."
D'andrea Marcus: 16 years old from Vancouver
What kind of people have you met here so far?
"Everyone is really friendly and kind. Me being English speaking, everyone tries to speak English to me and I'll try to speak Italian to them."
Coming from another country, has this academy helped teach you anything that will help advance your football career?
"This will help me with my speed of play. The quickness of the game is much faster than it is in Canada, so I think it will help me play the ball faster."
What does this opportunity do for you as a player?
"If I wanna play in Europe, I already have had the opportunity to play here at a young age and get a taste of what soccer is like over here."
Coming from so far, you must be passionate about this sport. Can you describe what soccer means to you?
"I can forget about whatever is happening in my outside life. I can enjoy the moment and just focus on playing soccer."
© RIPRODUZIONE RISERVATA