the interview
Roma Club Tunisia: "This season could be a real turning point for our team"
Farouk Jouadi: "It is essential that players arrive wanting to play for Roma. We cheer with pure passion and a sense of belonging to these Giallorossi colors"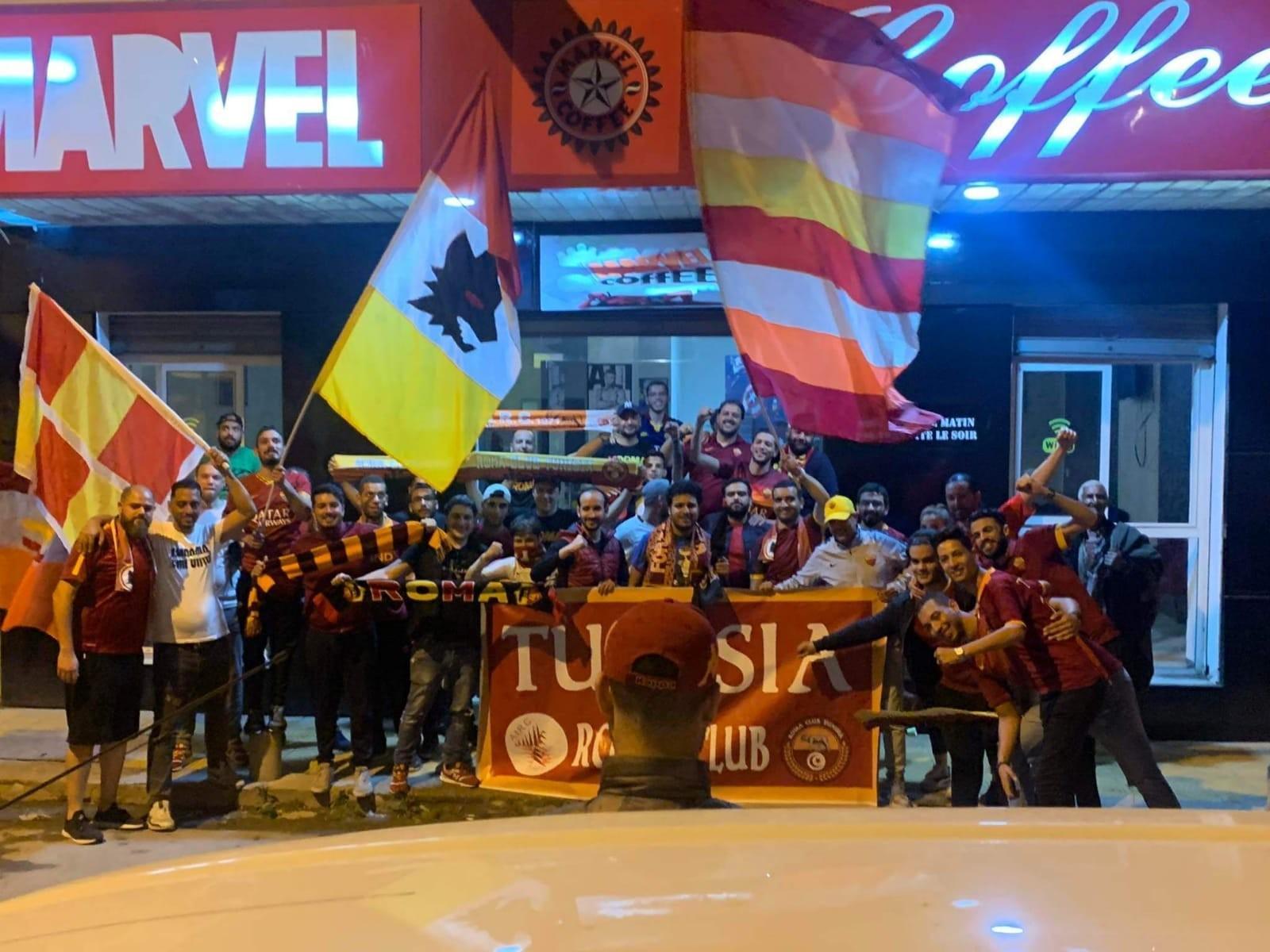 Farouk Jouadi is the president and founfer of Roma Club Tunisia. We spoke with him to know his passion and how does it feel to be a romanista so far from Rome. Farouk also told us his feelings about the transfer market session and his expectations for the next season.
Why do you support Rome and where does this love for the team come from?
"I was in the car with my father and there was a Roma match here in Tunisia. On the radio they were talking about Capello's Roma, Totti and Batistuta's Roma and the year of the Scudetto. In that moment my love for Rome was born. I felt a very strong emotion and in my head I just thought 'I want to know more about this team, about the players and about this coach"'. 
How many members does your Roma Club have? Are you planning to expand membership?
"Roma club Tunisia currently has around 50 people that watch the games together physically. On social networks we have more than 15 thousand followers. Officially we have 300 members with the card. It is difficult to manage everything, but now that I am in Italy, we have started a new project with other Italian Roma Clubs to work together. In 2020, we started a podcast to do interviews with players, coaches, former players and journalists. For example, we have talked with Carlo Zampa, Alessandro Ostini and Julio Sergio, the former Roma goalkeeper."
What kind of events do you organize as Roma Club Tunisia?
"We watch all the matches together and celebrate Roma's 'birthday' every year. We do movie nights to see films about the players of Roma. We organize trips to Italy to see the matches at the Olympico and now we are trying to establish a Roma club for each city in Tunisia because the current Roma club is only in the capital. We also want to create the Roma club El Mahgreb Arab with Algeria, Morocco and Libya to try to watch the matches together with our neighboring countries." 
The club's founder Farouk Jouadi
Who are your most improved players?
"Pellegrini's transformation with JM was sensational because it made him a real captain who was able to fill Totti's gaps. The arrival of Tammy Abraham after Edin Dzeko's departure was crucial. I also prefer Zalewski, Karsdorp and Smalling; they are experienced players who know how to play as a team, almost all of whom come from high-level teams." 
How do you think Roma is doing in the transfer market?
"An experienced player who has already played with Mourinho in Matic, a player to help Karsdorp in Celik, and a second goalkeeper in Svilar to help Rui Patricio, I can't help but be happy. In my opinion, however, something is still missing. Two or three players are missing to help Cristante and Matic and another player [to help] with Abraham. Above all, we need to know Zaniolo's situation because if Zaniolo were to leave, another player would be needed to help Abraham. My dream would be the arrival of Dybala, but I know we can't buy him. I honestly like Frattesi a lot because he is a Roma player and he wants to play for Roma. I would be happy if Aouar from Lyon came, and Berardi or Belotti as attackers. For me, the name is not important, but it is essential that players arrive wanting to play for Roma, wanting to play with JM and who are willing to offer something to the team."
What did you think of the Conference League victory?
"Finally a title after years of waiting for something in Europe; not only had Roma not won for a long time, but no Italian team had won a European trophy for years. The "Special One" made us win after 11 months and this is just the beginning considering that he has a three-year contract. These are very important [times] for Roma, for the Curva Sud, for both old and new players. The important thing is to continue calmly because this is a turning point for our team." 
What do you think Roma means to the fans?
"Roma for us is the world. We do not cheer for Roma because of victories or titles. We cheer for Roma with pure passion and a sense of belonging to these Giallorossi colors. Being a Romanist and living in a country far from Rome and Italy is different; I like to define it as a special belonging, a pure love. The colors of Rome are the colors of our life. I live as a Romanista and I will die as a Romanista."
© RIPRODUZIONE RISERVATA