focus
AS Roma Camp: every child's dream comes true on the fields in Trigoria
Roma's camp for aspiring soccer players aspires to give children a chance to enhance not only their soccer skills, but their personal growth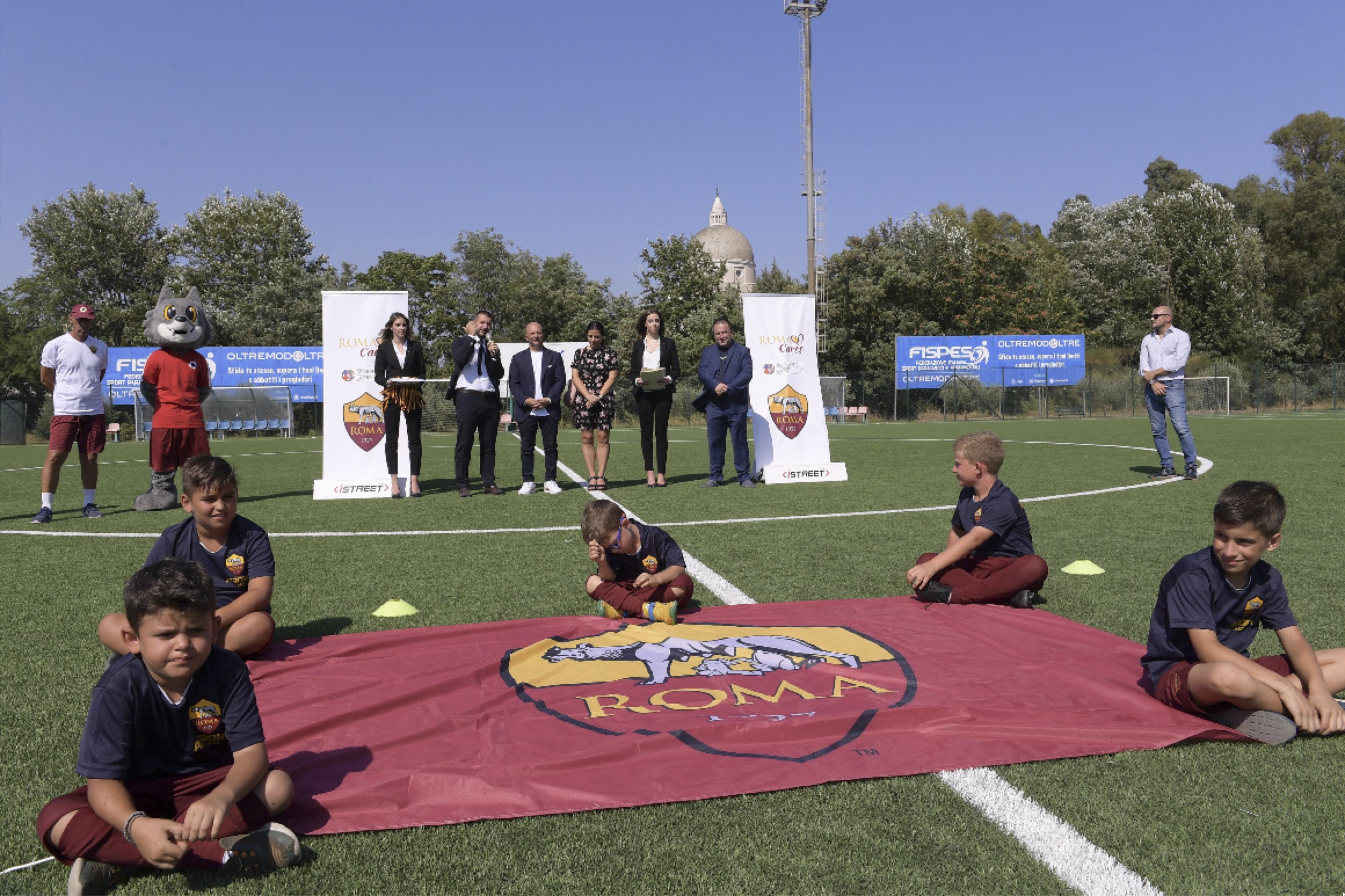 AS Roma camps have been in full-motion during these summer weeks in Trigoria, serving as an educational entertainment project for children to live and train as serious soccer players for a week, just like their idols. The camps seek to give enrolled children the opportunity to have not only a technical-sporting experience, but, more generally, an informative experience. Roma's first objective, set by the head of the youth sector Vincenzo Vergine, is for the young athletes to bring their personal growth with them into their daily lives and sports backgrounds outside of the camp. 
The day is structured with morning training, lunch, team games, afternoon practice and scrimmages. Training starts at 9 a.m. and ends at 5 p.m. The athletes start with a morning workout, which sometimes can be mixed with general motor skills practice and ball handling practice. Then the camp breaks for lunch, which is advised by AS Roma's nutritionists. After lunch, the youngsters play games both with a soccer ball and without; for example the children play classic street games like dodgeball and hopscotch to relax from their technical and more serious soccer training. What if a player shows great potential? Roma will negotiate with the player's home club to continue observing them. 
The staff running the camp is large; there are about 15 coaches, each of whom supervises a maximum of 22-25 athletes. Psychologists are also on the staff. 
While traditionally training camps have mainly served male soccer players, the amount of females participating in the camp is increasing since the mentality that soccer is only a male sport is slowly diminishing. Today, fortunately, opportunities for female players have opened up so much that female soccer players have been granted professional status, advancing one step more towards modernity.
© RIPRODUZIONE RISERVATA